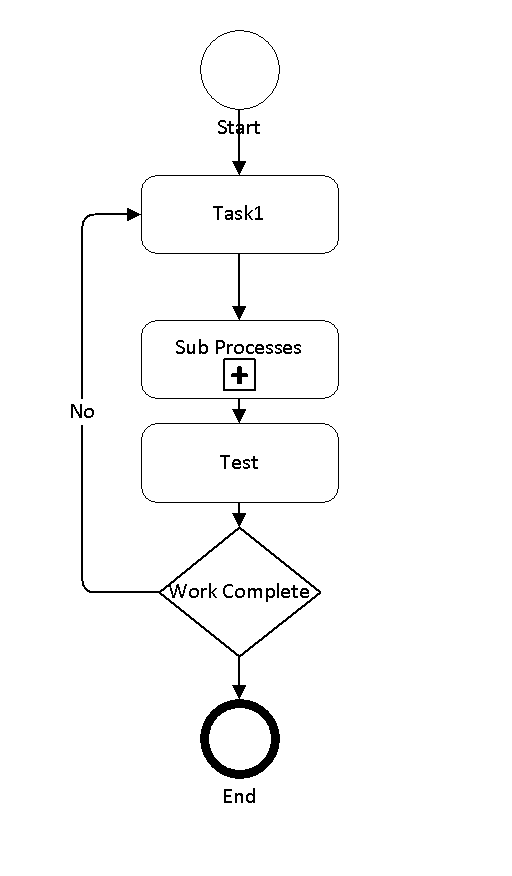 As I am old I can recall the enthusiasm in the 1970s when large companies adopted "Total Quality Management" and pursued a statistical approach to process improvement. TQM did have an impact but unfortunately the complexity of the models made them incomprehensible to the people who were actually doing the work.  Then, in the early 1990s along came "Best Practice" and the attempt to get errors in large-scale manufacturing down to "Six Sigma" levels. (99.99966% defect free).  At the same time departmental managers found that Visio could be used to picture how work was done in their area.  Non-standard drawings proliferated through organisations creating isolated silos of process knowledge.
Commercial and Government enterprises needed a better way to define, monitor, and improve the way they worked.  An industrywide initiative was set up called the Business Process Management (BPM) Initiative, and in 2005 this group merged with the Object Management Group (OMG). The OMG released a Business Process Management Notation (BPMN) Specification in February 2006.  Version 2 was released in December 2013 and the latest version (2.0.2) has been formally published by ISO as the 2013 standard ISO/IEC 19510.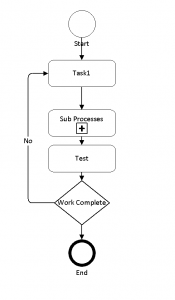 BPM Notation is the visualisation of BPM elements and is now widely used at all levels – even by Visio users!  BPM enables organizations to document, understand, and improve their business processes.  Business Process Modelling is a combination of a number of process related steps such as Process Mapping, Process Discovery and Process Improvement.  The notation enables organisations of all sizes to visualise their work. BPM is no longer restricted to large organisations with specialist analytical departments. Among the key benefits:
Business process modelling enables everyone to get a consistent view of how work gets done in the organisation. It can also highlight areas that may be improved. Models can be created that predict how change will impact the organisation (reduced execution time, changes in process cost, etc.).  The models also assist the project team as they execute changes.  Generally, BPM enhances agility – the ability to change and communicate processes quickly to take advantage of new opportunities.
Communication and knowledge management
It is vital that as work is passed out to people, instructions on how to do that work are readily available at the same time. This can be a challenge when organisations are dispersed globally. A mature business process model articulates clearly how work is to be done and can be delivered at the point of need. Having process instructions available from a central point ensures that everyone is working from the same and current set of instructions.  Central control ensures that process knowledge does not walk out the door when people leave and facilitates the training of new people and knowledge transfer.
BPM assists organisations to ensure that the business rules are well designed and compliance can be measured. This is very important for organisations working under the rigours of regulatory compliance. BPM helps with regulatory reporting.  Because the business rules can be delivered to the workforce there will be less anomalous work based on "local informal wisdom." Clearly, BPM supports compliance initiatives such as Six Sigma, ISO 9001, SOX & HIPPA.
ENVISION pre-dates BPMN by a couple of decades!  However, the Future-Tech Team enthusiastically adopted the notation and has delivered BPMN compliant product since it was formally released. Large-scale organisations use Envision to deliver excellence in practice. In other words, to optimize the performance of their business.