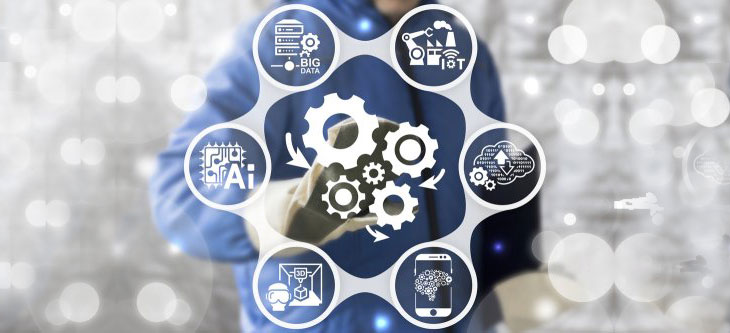 Important as it is, Business Process Management (BPM) is not the sole source of success. BPM describes how work is done now and how it may be improved for efficiency and effectiveness.  There are many enterprise disciplines that have to be used in addition to BPM.
Enterprise architecture
How is work distributed across the enterprise?How does IT supports our strategic goals?
Business capability
Where are our strengths?
Are there opportunities for outsourcing?
Financial management
Will we have the funds we need to succeed?
Do we have the right assets?
Data architecture
Have we got all the right information to support our strategic goals?
Is the data under our control secure?
Application architecture
Are our applications supporting our current activities?
How can we control changes to applications to support our organisations agility needs?
Resource management
Have we got the right people on the right place?Is IT supporting our strategic goals?
Put simply, whatever the size of the organisation, managers need to specify the organisation's objectives, develop policies and plans to achieve those objectives, and then allocate resources to implement the plans.  Clearly, to perform these tasks, managers have to have a good understanding of all available resources, the strengths and weaknesses, and departmental synergies. For decades the Future-Tech Team have been delivering comprehensive visualizations of enterprises in their totality. It means delivering good Enterprise Architecture modelling facilities as well as BPM Notation, Business Capabilities, Resource Management and so on.  In fact, views and analyses of the enterprise from every conceivable perspective.
Because Envision is a fully customizable business object repository, the objects used for BPM can also be referenced in all the other disciplines across the enterprise. This fully integrates BPM with all activities – truly a portfolio of business transformation apps all working together.
The genius of business analysts is to show the way to be agile across all the disciplines in the enterprise