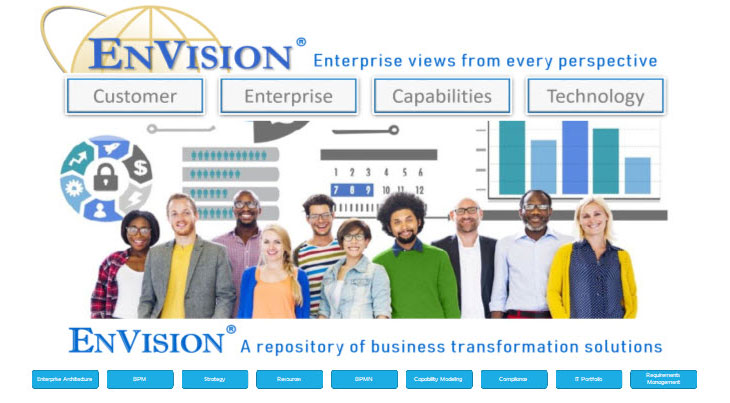 Version 11.5 of ENVISION Released
We released ENVISION version 11.5 in July 2018.
ENVISION® has been under constant development to help organisations gain greater business value from enterprise architecture initiatives whatever methodology is preferred. The powerful modelling tool is quickly configured for TOGAF, DODAF and others, and inter-operates with other applications in the ENVISION domain. It is easy for analysts to closely couple architecture models with resource, business process and business capability models, and strategic plans.
Standing on the shoulders of decades of development, this ENVISION 11.5 delivers:
ENVISION empowers businesses to make informed decisions that accelerate continual improvement and enables organisations to cope profitably with rapidly shifting regulatory requirements and market demands. Envision is a single collaborative platform that empowers all disciplines within an organisation to coordinate managed business and IT transformation.