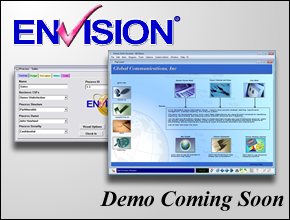 How can Envision
®

VIP help assist Strategic Planning

Envision® VIP can help any business better "See the forest for the trees!" An appropriate set of views can be defined to capture and present your goals & objectives graphically, in tabular reports, or textually. Intuitive visualizations of your business can facilitate understanding between all stakeholders. A model of the current state of the business can serve as a vital reference point and springboard for future improvements.

Envision® VIP assists you in creating such models of both current and future states of your business by identifying your current business processes, systems, and technologies. Measurements can be applied and desired modifications proposed. Informed decisions can facilitate the redesign of areas of concern and opportunity.

Strengths, weaknesses, threats, and opportunities can be associated with these business models. Appropriate goals and objectives can be tracked and monitored.